THE spartan shops
FOOD & NUTRITION BLOG
If you've ever strolled into Union Square, you might have thought that you landed in some kind of mall food court. And you wouldn't be too far off.

Union Square has its assortment of well-known vendors- Taco Bell, Panda Express etc- as well as their own self-branded stores- Bricks Pizza, 360 Grill, and In the Mix.

In a sea of unhealthy fast food, are there even any healthy options available??


Well, yes. Yes, there are.

You can make healthy options at Union Square if you know how to navigate and customize your meals. Fortunately, many vendors allow customers to customize, helping YOU to make healthier choices (if you do choose them.) So no excuses, people!

Let me take you by the hand and show you the way, vendor by vendor...

360 Grill AKA The Mongolian Grill
It's awesome that we have a Mongolian grill. And what's even better about it is that the rice bowls are totally customizable. Here are some healthier selections you can get at 360:



Choose the smaller bowl (the first step is the hardest especially when you're super hungry)

Choose chicken- the ultimate white meat

Load up on veggies! Get ALL of them (if you want!)

If you want grains, choose the rice option over the noodles. Rice in the quantity they serve has less calories than the noodles. OR you can completely forego grains and get a mountain of veggies instead.

Sauces: soy sauce has the least amount of calories, but I challenge you to just go for basic salt and pepper and a squeeze of lemon if you fancy that. GO SAUCELESS! I support you.





In the Mix AKA The Salad Bar
Not all salads are made equal. Equally healthy, I mean. With toppings and creamy dressings, you could be looking at as many calories as getting a burger at Mojos (although, calories from greens is always better than a burger). Here are some ways to customize your salads to be healthier:


Some options they have that are healthier:


Spinach Salad

House Salad

The Sparta


Skip the cheese and creamy dressings and go for a vinagrette



Jamba
Ahh, Jamba.... Smoothie heaven can work against you unless you know what to order! Here are some tips when ordering at Jamba:


Get light over classic or original

Choose no dairy or get a soy alternative

Get the smallest size

Some of their healthier, lower calorie options:


Fruit refreshers

All Fruit smoothies

Fruit/Vegetable Smoothies

Juices


Le Boulanger AKA Le Bou for short
Le Bou primarily serves sandwiches so I will focus on that. Here are some ways to make your sandwiches healthier:


Choose from these selections:


Albacore Tuna (get your omega-3's!)

Grilled Portabella Veggie (the heartiness of meat without the meat)

Vegetarian

Classico


Omit cheese

Avoid red meats and go for leaner cuts such as chicken or turkey

Ask for whole grain bread options to eat more fiber!





Panda Express
Although Panda is no substitute for a real home-cooked Chinese meal, there are (surprisingly) some healthier choices you can select if you happen to be craving some Chinese food.


For your entree choose mixed veggies and the brown rice option instead of chow mein or white rice

Choose a chicken dish rather than beef. These are advertised as being under 250 calories:


Black Pepper Chicken

Mushroom Chicken

Potato Chicken

Kung Pao Chicken

String Bean Chicken


Stay away from fried foods

And there you have it! Enjoy and make good choices!!
Powered by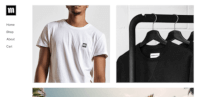 Create your own unique website with customizable templates.